Billing & Metering Systems: Public Charging
Billing & Metering Systems: Public Charging
Services
Billing & Metering Systems For Public Charging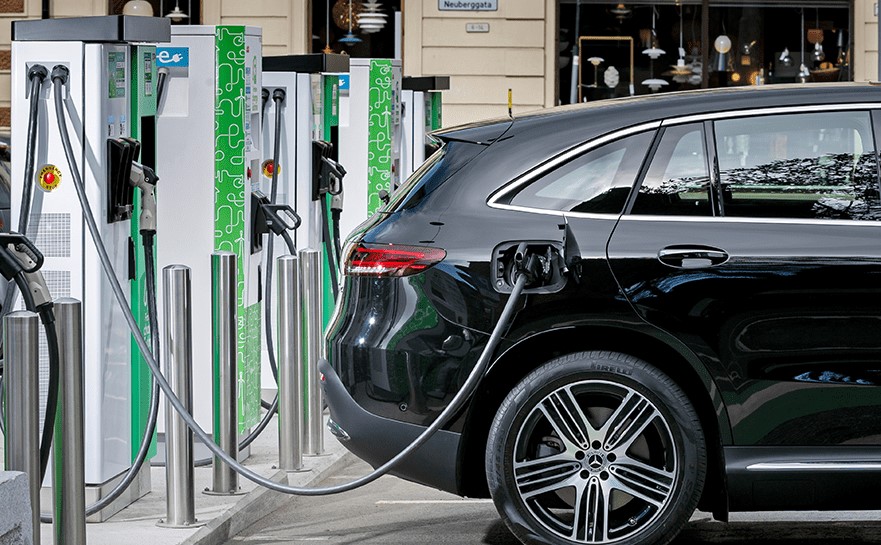 Public Charging Stations
Billing systems for public charging stations operate on a Pay-As-You-Go (PAYG) basis because the driver is unknown and payment needs to be enforced at the point of sale.
On-board EFTPOS/Tap & Go

Charging stations with on-board EFTPOS/tap and go payment systems compatible with credit/debit cards and NFC enabled phones are the most convenient and efficient method of paying for charging sessions. EFTPOS/Tap and go payment is the most widely used and ubiquitous payment system in Australia. All electric car drivers are thoroughly familiar with tap and go.
The driver starts the charging process by presenting the card or NFC enabled phone to the card reader for identification and payment authorisation. The payment system calculates the total kWh used at the end of the charging session and debits the card used by the driver to start the charging session.
Charging session fees are transferred directly to the merchant account of the charging station provider by a payment processor such as ADVAM or NAYAX. No transaction fees are levied by the charging station network manager. The charging station network manager has no involvement in payment processing.     
EFTPOS/Tap & Go Outdoor Payment Terminals
Outdoor payment terminals may be used where the charging stations do not have on-board EFTPOS/Tap & Go payment capability. The outdoor payment terminal must be integrated with the charging station OCPP management server. A charging session is initiated by the outdoor payment terminal when the driver's credit card, debit card or NFC smartphone is authorised by the OPT. The management server tracks the charging session and provides the total kWh used to the OPT at the end of the charging session. The OPT then bills the driver accordingly.
Smart Phone Apps
Smartphone apps may be used if onboard EFTPOS card readers or OPTs are not available. The smartphone app is integrated with the charging station OCPP management server. The driver needs to register their payment details with the app. The app performs the same function as the EFTPOS card readers and outdoor payment terminals validating the driver's card and billing the driver. The existing smartphone applications in Australia are provided by the same companies that sell OCPP charging station network management software and only work with one OCPP management platform unless connected to the Hubject clearing system. Hubject allows smart phone applications work cross disparate charging station networks provided those networks are connected to Hubject.
QR Codes
Each charging station is assigned an individual QR code. The QR code is scanned. The driver is directed to a web page and payment details are entered. Alternatively, the QR code may be scanned with a smartphone app and payment is made through the smartphone app which acts as an electronic wallet.