DC Charging Stations
RAPTION 50
The Raption is an attractive slimline DC fast charging station suitable for installation indoors or outdoors in stand alone or against the wall configurations. Easy access is provided by the lockable front door. Raption DC Fast Charging Station rated to 50 kW with optional Type 2 AC Charging Cable rated to 22 kW.
Features include: —
Modular power technology ensures a very high up-time (reducing the non-operation expenditure). In case of powe rmodule failure the rest of modules continue charging
Power can be scaled from 25kW to 50kW
2 DC cables (CCS + CHAdeMO) and 1 AC cable in a single station. Simultaneous charging from AC and DC Station. Serves 2 cars from 1 station
Built-in courtesy light at the top of the station for improved user experience
Designed with consideration for accessibility by the disabled, complying with international standards regarding the height of connectors
8" colour anti-vandal touch screen daylight readable
Optional Credit Card Payment System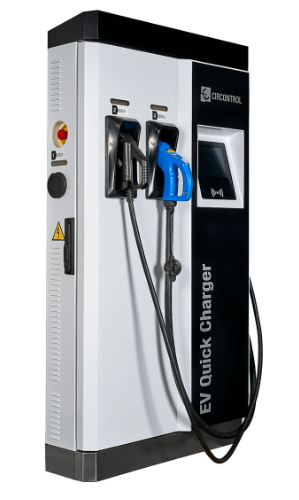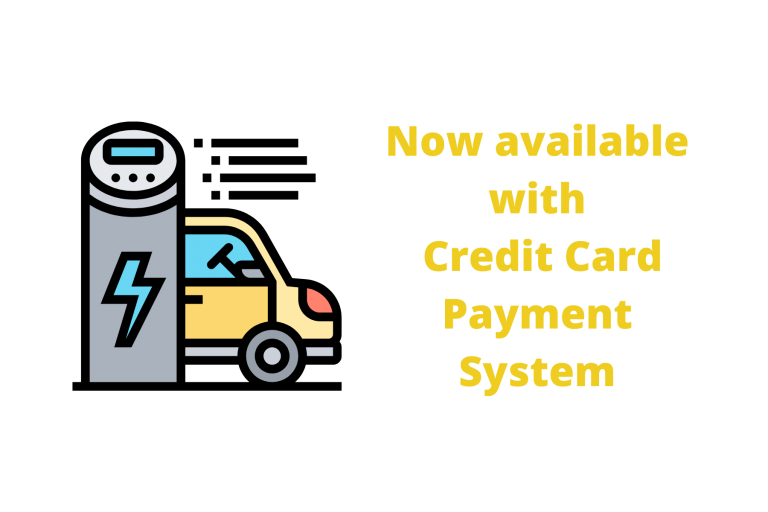 RAPTION 50 KW CHARGING STATION
Circontrol Quick Charger Compact unit is able to charge all electric vehicles using DC CHAdeMO and AC standards. Top up your car while you drink a cup of tea, it takes only 15 minutes.
DC FAST CHARGE – 20 MINUTES!
The Raption 50 will charge an average sized electric car to 80% in 20 minutes! The Raption is capable of delivering a DC fast charge of up to 50 kW to CHAdeMO and CCS compatible cars. The maximum output of the Raption can be limited to 25 kW.
The Raption Fast Charging Station also has a Type 2 AC charging cable that delivers up to 22 kW of power to type 2 IEC62196-2 (Mennekes) compatible cars such as the Tesla Model S.
SUPPORT FROM E-STATION
The stations are connected to the E-Station network via an on-board modem connected to the Telstra network, and are monitored remotely on a 24 hour basis by E-Station.
The stations require little or no downtime or maintenance. Software updates are done remotely.
SELF-SERVICE CHARGE STATION
The stations are designed to be used like a self-service petrol pump without supervision. The stations will charge most electric cars to 80% in twenty minutes and 100% in forty minutes.
Two cars can charge at the same time, one on DC and one on AC.
NEXT CHARGE APP
The Raption is fully OCPP complaint and integrates well with the Charge Star driver management services payment system and the Next Charge smart phone application.
Using 'map mode' you can easily find stations within your current area. Real Time Status is a quick and easy way to see the status of any station. It makes finding your NEXTCHARGE quick and easy.
ADVAM: EV Credit Card Payment System